The Alliance
Since 2003, the South Carolina Cancer Alliance has been dedicated to the prevention and early detection of cancer, as well as improving the treatment of those affected by this disease. 
The Alliance consists of volunteers who represent the state's medical community, academic institutions, nonprofit organizations, and various community groups. 
Every five years, our volunteers work together to develop the five-year South Carolina Cancer Plan. This plan provides a road map of objectives for implementing our state's cancer prevention and control activities from 2017 to 2021. To view the South Carolina Cancer Plan, click here. 
2022 - 2024 Board of Directors - Elected
Harley T. Davis, MSPH, PhD
Ciaran Fairman, Ph.D., CSCS, CET
Kristopher J. Jones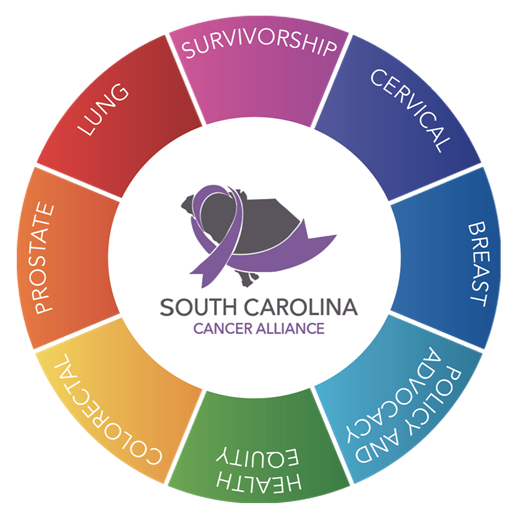 the
Cancer
Plan
Cancer prevention and control in South Carolina starts with us.

Help The Cause
The Alliance relies on active involvement by individuals and organizations statewide to assess priorities and to develop, implement, and evaluate the success of our projects. The Alliance leadership, which includes our Board of Directors and staff, provides a statewide infrastructure; however, only through the grassroots efforts of committed partners across the state will we achieve our goals. Join Us