May 17, 2019
Survivorship Evidence Academy
Learn more about our speakers: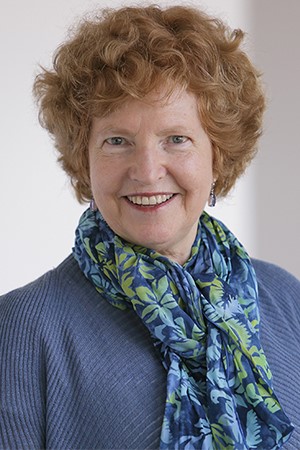 Dr. Julia Rowland is a long-time clinician, researcher and teacher in the area of psychosocial aspects of cancer. She has worked with and conducted competitively funded research among both pediatric and adult cancer survivors. She received her PhD in Developmental Psychology from Columbia University and completed a post-doctoral fellowship at Memorial Sloan-Kettering Cancer Center in psychosocial oncology. Dr. Rowland was recruited to the National Cancer Institute to become the first, full-time Director of the Office of Cancer Survivorship (OCS). Dr. Rowland retired from service at the NCI in September 2017 and assumed the role of Senior Strategic Advisor at Smith Center for Healing and the Arts.

Dr. Sage Bolte serves as the Executive Director of Life with Cancer and Associate Director of Psychosocial Programs for the Inova Schar Cancer Institute. She received her bachelors degree in both psychology and social work from Hope College in Holland, Michigan, her masters of social work from University of Michigan and her PhD in social work from Catholic University in Washington, DC. As a licensed clinical social worker and certified sex therapist, she brings extensive experience in psychosocial oncology research and patient care.   

Dr. Thomas Rapisardo, MD is an internal medicine specialist at Levine Cancer Institute and has been practicing for 38 years. He graduated from St. Louis University, School of Medicine. 

Natalie Garces, RN, BSN is the Survivorship Program Coordinator at Levine Cancer Institute. 
Topics Include:
Wellness and life after treatment
Sexual health
Making the transition back to a primary care physician
Clincian survivor panel
Click here to view our flyer.
Click here to view our agenda. 
Thank you to our sponsors!